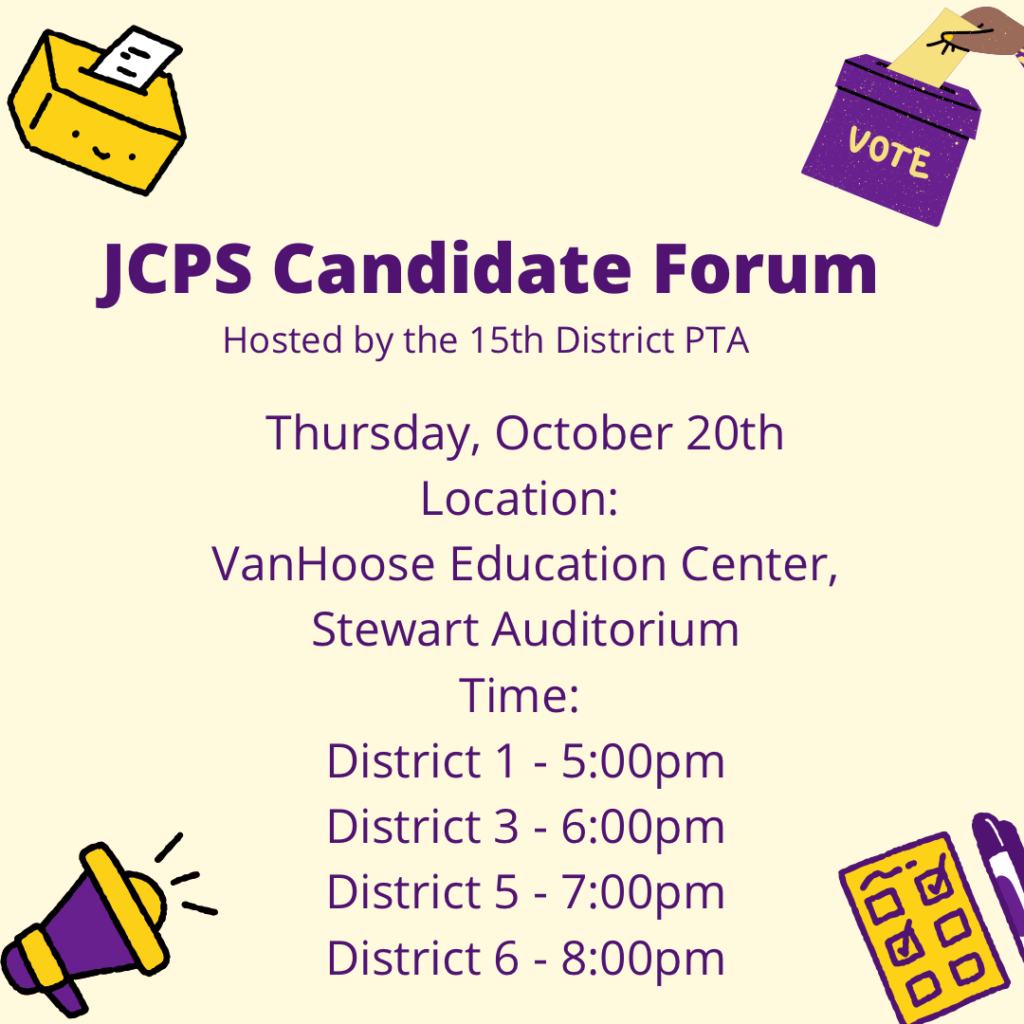 The election of our JCPS Board of Education members are very important to our whole community. Join the 15th District PTA for a Candidate Forum of the school board members up for election.
Please reserve your spot for your district by clicking on the button below.
Admittance will first be given to those who register; any additional admittance will be based on space allowance.  We encourage you to only plan to attend the time slot for the District in which you are eligible to vote, to help with space constraints.  In the auditorium we will not allow any partisan attire, literature, or signs. 
The following candidates have been invited per district. Candidates names listed in alphabetically order.
District 1
Charlie Bell 
Ahamara Brewster
Diane Porter
Carol Travis-Clark
District 3
Gay Adelmann
Samuel Cowan II
James Craig
J. Stephen Ullum
District 5
Linda Duncan
Gregory Puccetti
Matthew Singleton
District 6
Misty Glin
Corrie Shull