PTA offers several forms of training.  We have local general board workshops, videos, and e-learning classes.
General Board Training Workshop
We have 1 new board training workshops scheduled for August.  We are also scheduling for September – so keep checking back.  Please join us.
Join us on Wednesday, October 10th
Shawnee Library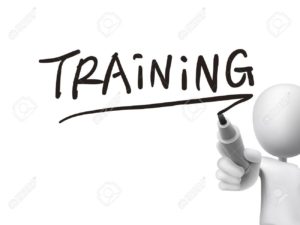 3912 W. Broadway
Louisville, KY 40211
6:00 pm to 8:00 pm
Reflections Workshop
Do you want to know more about the Reflections Program.  Do you have questions on how to start, how to run, and how to send your winner to the district?  This workshop is for you.  We will answer questions – go over the paperwork and help you get the program rolling in your school.
Wed., Sept. 5
12 noon to 1 p.m.
Southwest Regional Library – 9725 Dixie Highway
(502) 933-0029
______________________________________________
Wed., Sept. 5
5 to 6 p.m. 
Middletown  – 200 North Juneau Drive
(502) 245-7332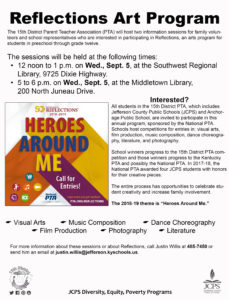 Financial Review Workshop
Thank you to all who attended the Financial Review Workshop.  If you couldn't attend please check out our cool  5-minute video that goes over the form and how to do the review.  It is located on our YouTube Channel.
KY State PTA Convention 
Please check out KY PTA's website for info on the past convention.
National PTA E-Learning Classes
They offer the following courses:
PTA Basics
Board Basics
Local Unit President
Local Unit Secretary
Local Unit Treasurer
Membership Basics
501(c)(3) Basics for Local PTAs
Preventing Theft in Your PTA
Creating and Delivering a Speech
Quick Guide to Taking & Approving Minutes
Cultural Competency
Quick Gide to Budget Basics
Effective Advocacy For Your Child
Ethical Leadership
National Standard for Family-School Partnerships
Parliamentary Procedure
Refections Leader Training
Running a Successful Program
Several are also offered in Spanish
Check their site to others that are offered.