An Evening with JCPS Nutrition Services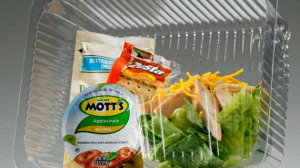 On Tuesday, November 11th, 2014 from 5:00pm to 7:00pm the 15th District PTA, in conjunction with JCPS, will be hosting a Nutrition Workshop at Gheens Academy (Flex Room B).
Based on feedback we received at the Back to School/Back to PTA meeting, we have scheduled some additional time on the topic of Nutrition Services at JCPS. We will be answering your questions on topics such as:
Donuts with Dad Events
Muffins with Moms Events
Classroom Celebrations (Halloween, Winter, Valentines, etc.)
Popcorn, Pickles, Pretzels, Punch (PPPP sales), PLUS ANY sale of food 30 minutes after last lunch guidelines
Evening onsite events- fall festivals, family nights, etc.
Grandparents Day (lunches)
Allergies & Diabetics
This is for PTAs, PTSAs, FRYSCs, principals and school staff, and parents. Everyone needs to be aware of how to handle these events.
Complete the information below to RSVP.
[contact-form to='1stvp@15thdistrictpta.org' subject='RSVP for Nutrition Night'][contact-field label='Name' type='name' required='1'/][contact-field label='School' type='text' required='1'/][contact-field label='Email' type='email' required='1'/][contact-field label='# Attending' type='text' required='1'/][/contact-form]