We have an awesome exhibitor list for our #BTSBTPTA16 Vendor Fair. And more are being added daily!
15th District PTA Clothing Assistance Program
Chris Mattingly
Go-n-Peel Restaurants Cards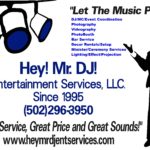 Hey! Mr. DJ! Entertainment Services – Stop by our fun photo booth! We will post pics to our Facebook pages and students/faculty/family can vote on their favorite PTA picture. Group with the most LIKEs on our respective FB pages will win a designated party with a free dj service or a movie package.
I.C.O.E.
Kentucky PTA – Will be selling made-to-order t-shirts for only $5!
Ky Assoc of School Librarians (KASL)
Louisville Free Public Library
Louisville Showing Up for Racial Justice
Reflections
Thrive On Consulting- Food Allergy Support & Training
Sponsored by: Passport Health Plan