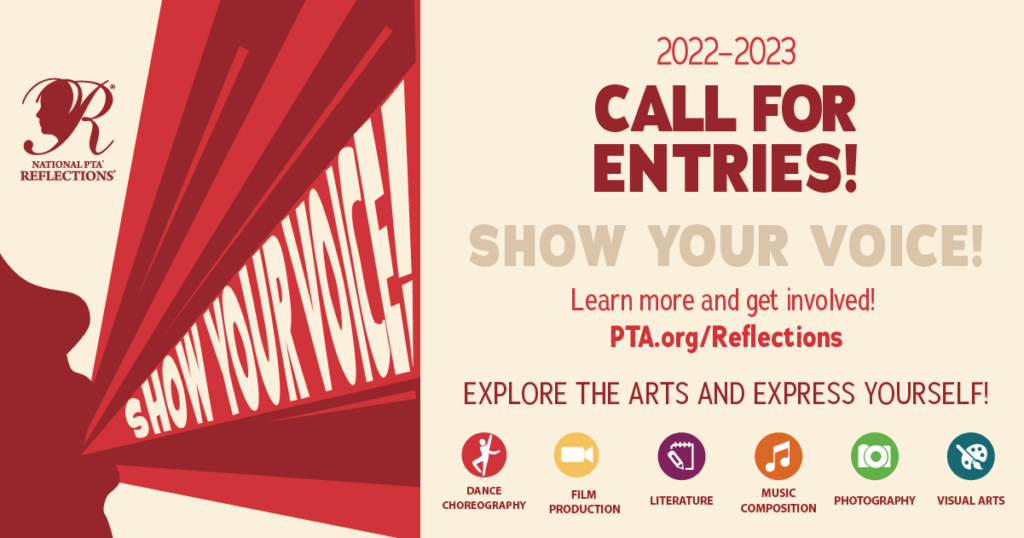 Submitting Local PTA Winners to District
We suggest you start at National PTA website – https://www.pta.org/home/programs/reflections/
Next we suggest you do the e-learning – scroll down and choose Reflections on the page – Reflections Leader Training
Here is a video of submitting the Reflections for the 2022-2023 school year.
Password is &@[email protected]
This is the video from last year – which is the same process. The video has been uploaded to YouTube and can be viewed here – https://youtu.be/VkROcXc6PyA
We did a training in August – however the video was damaged. Here is also the link to the presentation from the training.
https://docs.google.com/presentation/d/1Fh3Vymp4fa-nB2BHbTILeK4qVwMQNBe5j-64mSrkbpQ/edit?usp=sharing
Directions how to submit to 15th District PTA
Please note – No JCPS email will be able to upload any documents into the google drive. This is security measure via JCPS google. Therefore you will need to use a person or email the items that you were going to upload to [email protected]
Forms & Rules
PTA Reflections Rules for All Categories
I have rules for each category below along with a one pager with the basics.
Student Forms
PTA Inventory Form
PTA School Leader Tools
National PTA has on their site the
local leaders guide, logos, certificates, thank you letters and so much more.
https://www.pta.org/home/programs/reflections/startyourprogram
If you have any issues – please email [email protected]
---
Last Year Program 2021-2022
Will update soon
Last Year Program 2020-2021
We had 49 students compete in the 15th District PTA Reflections Program for 2020-20201. Congratulations to all the winners!!
Here is the slide deck from the Reflections Program. It is a google presentation and all videos should be able to be viewed.
https://docs.google.com/presentation/d/1NoAJGa3dvMyLIxBy03EXaErjlBt0nx_oisCckPXlvoA/edit?usp=sharing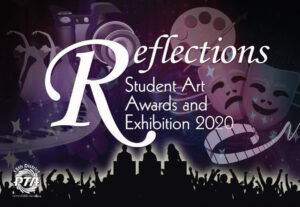 The Reflection Awards were presented virtually on December 3rd. The entire meeting which also include our general meeting and awards for PTAs can be view on our YouTube Channel.
Here is the direct link to the video – https://youtu.be/lRjIH1e0At0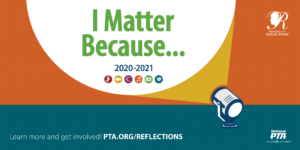 ---