PRESS RELEASE
December 30, 2015
Contact:
Brian Wampler – (502) 671-9450 or bwampler68@gmail.com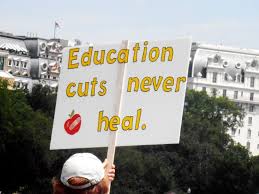 Our Kids Can't Wait
Rally for Education Funding
The Kentucky PTA and 15th District PTA will be holding the 3rd Annual Rally for Education Funding called, "Our Kids Can't Wait."  We are inviting the community to join the "Our Kids Can't Wait" Rally on Thursday, January 7th at 6:30 pm at Westport Middle School (8100 Westport Road, Louisville, KY 40222).
Our children have only one chance for a quality education, therefore stop the education cuts and restore education funding. Join us as we give statistics and action steps, we will have representation from*:
Tom Shelton – Executive Director – Kentucky Association of School Superintendents
Mary Ann Blankenship – Executive Director – Kentucky Education Association
Mary Gwen Wheeler– Kentucky Board of Education Member
Donna Hargens – Jefferson County Public Schools, Superintendent
David A. Jones – Chairman Jefferson County Board of Education
For more information about the "Our Kids Can't Wait" visit https://m.facebook.com/KEATfunding/
For more information about the "Our Kids Can't Wait Rally" visit www.kypta.org or http://15thdistrictpta.org or contact Brian Wampler at (502) 671-9450.
About PTA
Kentucky PTA and 15th District PTA are a volunteer association dedicated to the welfare of children in schools and communities. It operates as part of National PTA, which comprises millions of families, students, teachers, administrators, and business and community leaders devoted to the educational success of children and the promotion of family engagement in schools. PTA flourishes in more than 23,000 school communities nationwide, harnessing the energy and talents of millions of volunteers to be a relevant resource for families and communities and a champion for the education and well-being of every child. PTA is a registered 501(c)(3) nonprofit association. Membership in PTA is open to anyone who wants to be involved and make a difference for the education, health, and welfare of children and youth.  Visit www.kypta.org.,  www.15thDistrictPTA.org ,  or www.PTA.org  for more information.
*subject to change