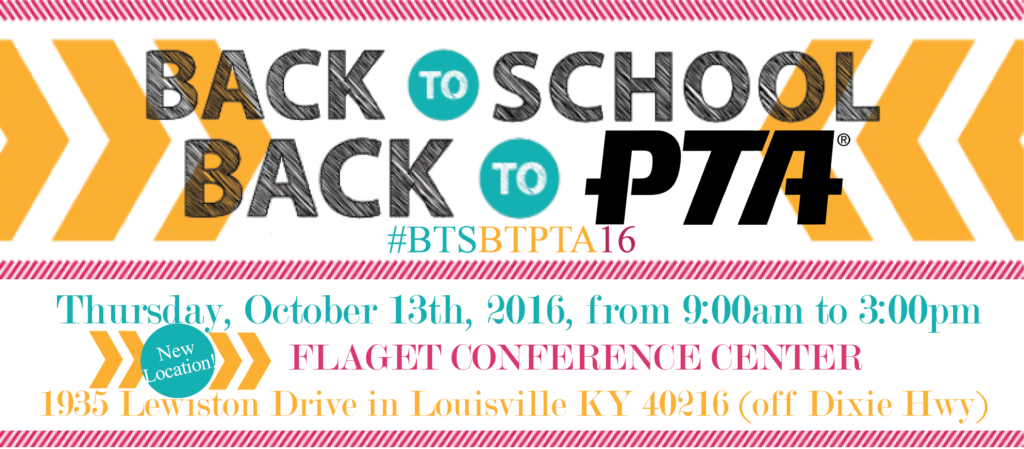 To Whom It May Concern:
Our 15th District PTA Back to School Back to PTA Conference originally scheduled for Tuesday, September 27 at Flaget Conference Center has been rescheduled. The new date is Thursday, October 13 from 9 am to 3 pm. We apologize for any inconvenience, however due to low attendance it came to our attention the event was conflicting with other pre-scheduled PTA and school events. This conference is a great opportunity for our local PTAs to come and hear information to take back to your local units.
If you are a vendor we will offer you a full refund, or you can just move your registration over to our new date. And if you are a participant you too are being offered a full refund, or again you can move your registration to the new date being scheduled.
We appreciate your patience; this was not an easy decision; but a necessary one.
Sincerely,
Heather Wampler
15th District PTA President
New forms can be found here: